Tweets de @SOMEFLU
Catalog
Focus
Production process of SOMEFLU pumps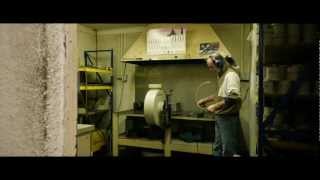 Find out
Markets
Mining
Sea water
Metallurgy
Chemical
Environment
Other industries

Environment
There are many industrial processes involving the environmental market, they are constantly changing and represent a major challenge for our planet. SOMEFLU has always been present in this field, and has been able to accompany its clients in putting together innovating and bespoke solutions to meet their expectations.
Water
SOMEFLU is continuing its growth in major projects by accompanying its clients all over the world in the deployment of new water treatment installations, but also in revamping and retrofittingexisting installations. Due to our capacity to propose the most suitable equipment for your issues and targets, we can be at your side in both the upstream and downstream phases of your projects.
The experience we have gained with the major market deciders gives you the guarantee of quality services.
Our pumps are regularly installed on the following processes:
Recirculation in odour removal towers (HCl, NaOH, Bleach, etc.)
Demineralisation stations
Sewage treatment stations
Chemical transport (lifting pumps, storage, transfer, booster pumping, etc.)
Transport of corrosive, loaded and/or abrasive effluents.
Household and Industrial waste
For many years SOMEFLU has been working with Household Waste Incineration Plants and was one of the first manufacturers to develop reliable and high performance solutions for this complex and constantly changing process with its clients.
Indeed, one of the main issues in these plants is to treat the vapours and smokes using two main methods: wet or dry methods.
The reagents used in wet processing, added to the ash present in the smokes, form a corrosive and especially highly abrasive mix.
SOMEFLU pumps, which are machined from a single block, are composed of specific materials such as SOMEDUR® which can be very thick and are abrasion resistant. They are also fitted with specially adapted seals and options in order to offer increased service life and a reduced total cost of ownership (TCO).
Our pumps are also used in peripheral effluent treatment installations.