Tweets de @SOMEFLU
Catalog
Focus
Production process of SOMEFLU pumps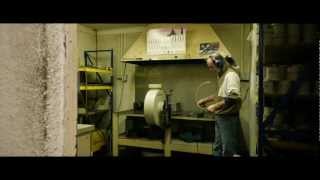 Find out
Markets
Mining
Sea water
Metallurgy
Chemical
Environment
Other industries
Metallurgy
On this market corrosive, loaded, often crystallising products are found which are also often at high temperatures.  SOMEFLU pumps have been used in these installations for many years, and are today the most advanced solution to meet these combined constraints. More than the pump construction, it is also the experience of our teams that guarantee quality advice.
The resulting design requirements have led us to develop specific technology for this market (double mechanical seals with rinsing options, the use of specific materials, the use of technical plastics, etc.). The reliability of our equipment and the quality of our advice have shown their performances in many processes, such as:
Stainless and ordinary steel scouring lines
Electrolysis baths
Chemical attack scouring ("pickling")
Electro-plating
Gas scrubbing and waste water treatment
The regeneration of spent acids
Processes annex to scouring installations (acid water and vapour treatment, acid storage and distribution, etc.)
Don't hesitate to get in touch with our New Engineering & Project Sales team to discuss your project.