Tweets de @SOMEFLU
Catalog
Focus
Production process of SOMEFLU pumps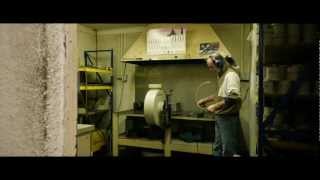 Find out
Markets
Mining
Sea water
Metallurgy
Chemical
Environment
Other industries
Sea water
Sea water pumping is one of SOMEFLU's "historic" markets in which it has extensive experience. Often underestimated, the saline environment generates operating constraints in a corrosive atmosphere that are more or less severe and require the use of adapted and specifically designed solutions.
Aquaculture & Fish farming
In these fields which are specific to fish and crustacean farming, metal ion and heavy metal pollution is harmful to young or more fragile organisms, leading to a significant mortality rate, essentially in hatcheries and nurseries.
The SOMEFLU design, with no metal parts in contact with the fluid, guarantees that the living environment is totally harmless.
SOMEFLU pumps are used to supply sea water pools, filtering and all transfers, including fluids loaded with particles in suspension.
Aquarium
In the framework of the display of marine organisms to the general public, the constraints are similar to those found in AQUACULTURE.
In addition to their applications to supply pools and filtering, SOMEFLU pumps are also used to simulate natural phenomena such as currents, waterfalls or backwash.
Spa & Thalassotherapy
The sea water used for thalassotherapy is treated by adding chlorine to guarantee its sanitary quality and is then heated depending on the applications (bath tubs, therapy showers, pools, water features). This increases its corrosive properties.
SOMEFLU pumps, designed to pump concentrated corrosive fluids, even when hot, are used to supply and filter pools, but also for booster pumps, loops, therapy showers and all other applications in which untreated or treated sea water, either clean or loaded with particles in suspension, must be transported.
Desalination
SOMEFLU plastic pumps, specially designed for the most varied applications in this high potential market, are ideal for dosing, CIP cleaning, unloading or transfer units involving corrosive products, sea water or brackish water.
"REVERSE OSMOSIS", SEAWATER DESALINATION AND POTABILITY
Reverse osmosis is a physical technique used to desalinate seawater or to demineralise brackish water. The use of a semi-permeable membrane on the desalination units lets the water molecules (H2O) pass and blocks the salts and organic compounds, thereby making the water that passes through it potable.
They are mainly used in peripheral installations for desalination plants, and comply with your specifications and needs.
We can also help your teams in their research projects and on several pilot units to prepare the solutions of tomorrow, a source of progress.
More than a manufacturer, SOMEFLU is the ideal partner to accompany you in your studies, to make your projects of any size a success, anywhere in the world. Our many local representatives are an added advantage for you; they guarantee the proximity required to successfully conduct your desalination projects.
Don't hesitate to get in touch with our New Engineering & Project Sales team to discuss your project.