Tweets de @SOMEFLU
Catalog
Focus
Production process of SOMEFLU pumps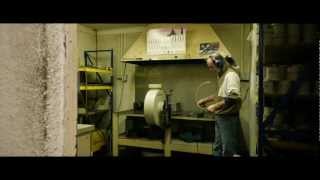 Find out
SOMEFLU and CHABOT
SYNERGY OF TWO FRENCH PUMP MANUFACTURERS

Each one with their own construction and design, SOMEFLU® and CHABOT® pumps are present in many industrial sectors and offer highly complementary performances. Thanks to a rapprochement initiated last year, the two manufacturers finally achieved their partnership during this summer. They have joined the French family business Gestion and Prospective (G&P) with the aim of increasing their industrial and commercial synergies and sharing their R&D and innovation programs.
Based on a common vision to develop their activities, Philippe PACQUIER, former Chairman of CHABOT®, will continue with the group's teams to provide his technical and sales expertise with a focus on the development of activities in Africa. CHABOT® company has been developing this area for several years, and looks promising for both manufacturers with many projects in progress. On the production side, the CHABOT® plant, more specialized in mechanical welding and steel machining operations, and the SOMEFLU® plant, more specialized in thermoplastic processing and machining, quickly found their complementarity.
ABOUT CHABOT
Created in 1966, in the Vendée region, CHABOT® company is a French manufacturer specialized in propeller pumps. Made of steel or stainless steel, CHABOT® pumps have historically been used for lifting or transferring fresh water, brackish or seawater. Present in many activities such as agriculture (drainage and irrigation), fish farming, aquaculture, water treatment plants, animal parks, water parks or aquariums …; CHABOT® pumps offer performances reaching more than 7,000 m3 / h. The company has also developed expertise in the sizing and construction of autonomous pumping stations to meet the needs of its customers around the world, with a strong development in the Africa continent.
Website : www.pompes-chabot.com
ABOUT SOMEFLU
Founded in 1962, in the Paris area, the company SOMEFLU® is a French pump manufacturer specialized in corrosion resistant centrifugal pumps. Made in thermoplastic or stainless steel, SOMEFLU® pumps are designed to handle both corrosive or abrasive fluids. Present in many fields of activity such as the environment, seawater, metallurgy, mining or the chemical industry; SOMEFLU® pumps offer performances reaching more than 1,500 m3/ h for head ranging from 5 to 130 meters of water column. The company has developed over the years a know-how in the pump engineering and manufacturing to meet the specific constraints of its customers around the world.
Website : www.someflu.com
ABOUT GESTION AND PROSPECTIVE
Created in 1983, in the Paris area, the company GESTION AND PROSPECTIVE (G&P), historical sole shareholder of SOMEFLU®, is a French family business including the activities of APLAST®, specialized in the processing of high performance plastics and OXALIS®, specialized in the development of intelligent on-board systems, particularly in the pumps sector. G&P aims to develop synergies between the companies of the group, bringing together industrial small and medium businesses.
CONTACT PRESSE

G&P – 21 rue de la fratenité, 93170, BAGNOLET

back to the news