Tweets de @SOMEFLU
Catalog
Focus
Production process of SOMEFLU pumps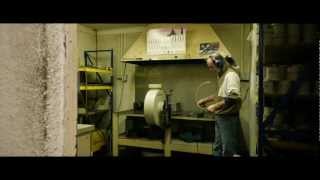 Find out
Services & Engineering
Installation & Commissioning operations
Maintenance & Repairs
Services & On-site assistance
Training
Engineering solutions
"From factory inspections to commissioning in production"
Pre-commissioning and commissioning steps make it possible to guarantee a high level of on-site operational safety. The correct performance of these operations is one of the conditions in obtaining pumping system service life and operating costs.
Our teams put their skills and experience at your service to accompany you in these installation and commissioning operations to validate on-site contractual performances together.
SOMEFLU Services commissioning:
Pipe connection check
Hydraulic, electric and mechanical checks, plus ancillary equipment checks before commissioning
Alignment operations (cold and/or hot)
Monitoring and assistance during commissioning
Operational data check after start-up (QHP, vibrations, temperatures, etc.)
Drawing up of a detailed commissioning report
Training of operational staff when necessary
Our Services team and our partners are at your service to fulfil your requirements.