Tweets de @SOMEFLU
Catalog
Focus
Production process of SOMEFLU pumps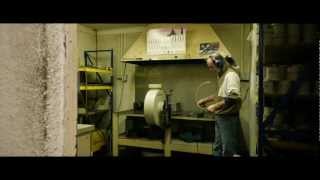 Find out
Services & Engineering
Installation & Commissioning operations
Maintenance & Repairs
Services & On-site assistance
Training
Engineering solutions
"Offering engineering solutions"
Since its creation, innovation has always been a SOMEFLU core value. Every day, its teams develop new, more or less complex, solutions. Its experience in chemical fluid pumping (corrosive, abrasive) and its know-how in implementing and processing high performance plastics allow it to offer high quality and bespoke solutions.
Depending on your constraints, our teams develop new, ever more high performance hydraulics (development using CFD studies and FSI works, energy efficiency, low NPSH, etc.) or adapt our line of pumps to your needs.
Specialist advice
Aware that your project's success begins with a prior study of the choice of pumping equipment, our teams of engineers can effectively help you with your specification prerequisites (Material compatibility, piping sizing, highlighting critical points, etc.).
Your final specifications thereby allow you to get even more relevant technical answers thanks to the expert advice from our specialists.
Our New project & Engineering teams are at your disposal to answer your questions.